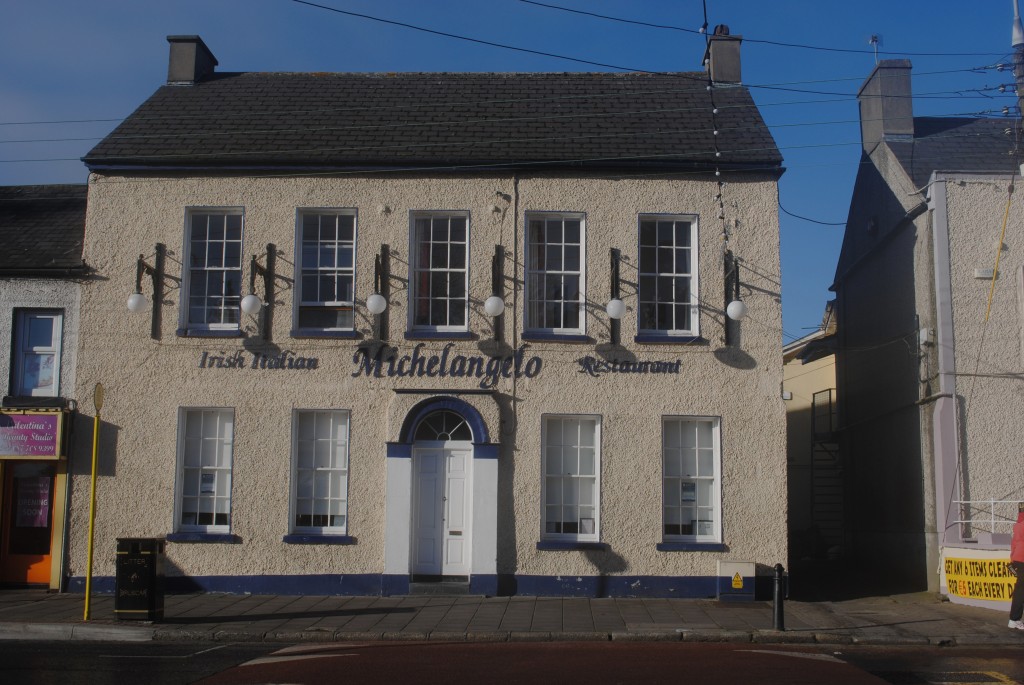 Michelangelo opened its doors for the first time in 1982, run by Piero and Layrane Rubino. Piero is from Palermo in Sicily where food is a "religion". Sicily is a unique region of cooking in Italy so it was natural that Michelangelo used the same style of cooking using natural fresh ingredients, enhanced by the excellent quality of Irish meat, fish and poultry.
David joined the restaurant in 1990 and when Piero retired David took over the running of the front of the house, of course Layrane is still in the engine room.
Michelangelo has been well supported by the people of Celbridge and surrounding areas who have celebrated the various occasions in their lives for the past 32 years and hopefully will do so for at least the next 32 years.
We offer traditional Italian cuisine as well as a selection of steaks, veal & fish dishes. Our famous pasta dishes are not to be missed! The restaurant seats 60 and caters for group bookings, with live music every Friday evening. The restaurant is based in a traditional old style house on the Celbridge Main Street.